Category:
Personal
Tags: ---
Athittaya
Languages:



This Blog is mainly in Japanese, so anyone who has no interest in learning Japanese should probably skip this review and go check out another page. If, however, you do want to learn Japanese, this page could be a very good read.
The blog is maintained by a Thai girl, so there is also some Thai scattered around the blog. She is learning Japanese and posts a lot of what she learns on her blog, with English explanations underneath. The blog template seems to change regularly, and as of October, 2011 is Halloween themed!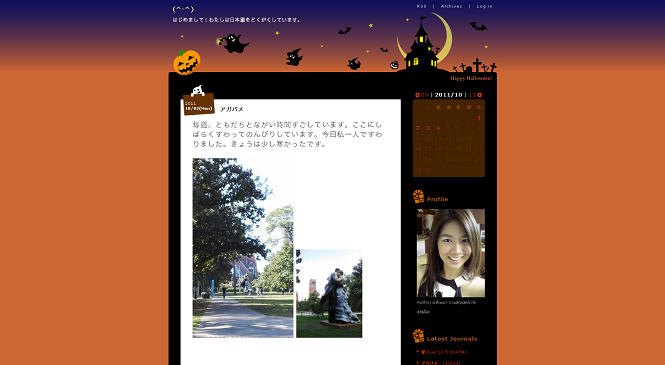 This FC2 Blogger is an active member of the
FC2 English Forum
.
FC2 is glad to have such an international community of Bloggers! We truly hope FC2 becomes a worldwide phenomenon, giving everyone the chance to write about what they want to write about!