Category:
COOL PAGE NEWS
Tags: ---
FC2 SayMove!
Languages:




FC2 has updated the video service
Say-move.org
Now, when you visit
Say-move.org
, you can now view videos in English, Chinese and Korean!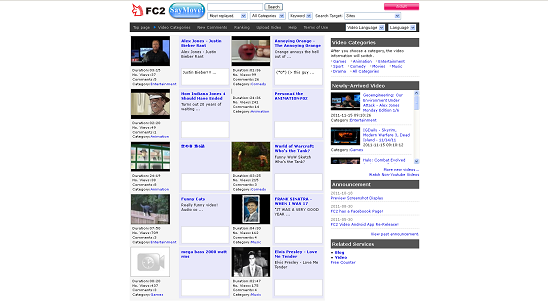 What's so cool about Say-Move? Well if you watch a video on
Say-move.org
you can leave a live streaming comments!
Why not check out this video and leave a comment?
http://say-move.org/comeplay.php?comeid=278894