Category:
Personal
Tags: ---
Sem's Soliloquy
Languages:


Today's Cool FC2 Page is quite a funny looking Blog from Seoul, Korea.
The writer is a teacher of Japanese in Korea. The name "Sem" is a loving term for "teacher" in South Korea.
The most interesting thing about this blog is the fact that beans (green soybeans to be precise) seem to be helping along with the blog.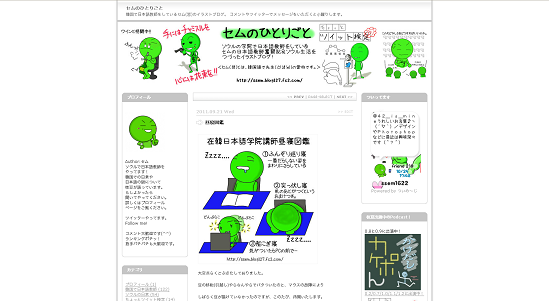 Because this blog is in Japanese (with a bit of Korean thrown in), if you are not able to read Japanese it may be difficult to understand the content of the page... but I'd still recommend it just to show how some cute, simple drawings can bring a blog to life.