Category:
COOL PAGE NEWS
Tags: ---
FC2 LiveChat
Languages:


FC2 LiveChat is online!
This great FC2 service allows users to broadcast themselves live to a global audience. Or simply sit back and watch others.
Although not fully supported in all languages, FC2 LiveChat is also a great way to make money online by charging others to watch your broadcasts.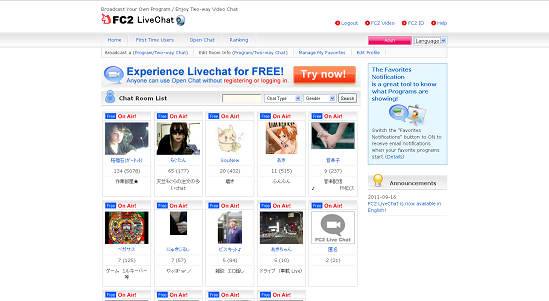 Make sure to keep coming back for new users daily!