FC2 SayMove!
Languages:




FC2 has updated the video service
Say-move.org
Now, when you visit
Say-move.org
, you can now view videos in English, Chinese and Korean!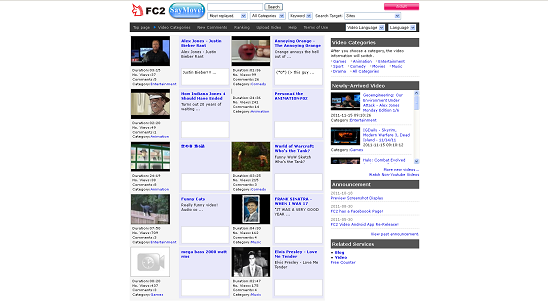 What's so cool about Say-Move? Well if you watch a video on
Say-move.org
you can leave a live streaming comments!
Why not check out this video and leave a comment?
http://say-move.org/comeplay.php?comeid=278894


FC2 LiveChat
Languages:


FC2 LiveChat is online!
This great FC2 service allows users to broadcast themselves live to a global audience. Or simply sit back and watch others.
Although not fully supported in all languages, FC2 LiveChat is also a great way to make money online by charging others to watch your broadcasts.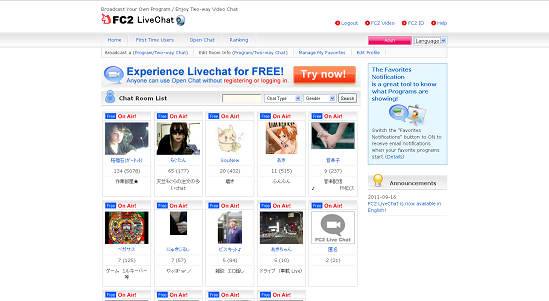 Make sure to keep coming back for new users daily!

5000 Blog Templates Video
FC2 has launched a Youtube Video! Sure, it's not a blog and sure, it might not be an "FC2 Page" but it's too cool to ignore! Watch it here.
If you have a cool idea for any future videos, make sure to tell us via
FC2's Facebook Page
.

Cool FC2 Pages is now online!
What is Cool FC2 Pages?
Cool FC2 Pages is here to introduce the best Blogs, best Videos, best Websites and best Content on FC2! All we ask in return is that you stay for a while, read a few of our posts and take a look at what FC2 has to offer.
What about my Blog?
Do you have a blog or website? If you do, feel free to send us a link to your blog or website on our
Facebook Page
. We'll take a look at it and may create a post about it here!